Joint Press Release by Nottinghamshire FA & SportingYOU 
---
Nottinghamshire FA's successful Coaches Club is proud to welcome SportingYOU on board for the 2021/22 season as a proud partner
The Coaches Club has been providing support to the county's grassroots coaching community since 2017 and is proud to have stage events at grassroots, professional clubs and showcase days at St George's Park. As football starts to return following the ups and down's of the last season and a half, re-establishing the Coaches Club as the go to for continuous training opportunities is a key driver for the County FA.
As we look to re-engage with our football community, we are proud to announce that for the forthcoming season the Coaches Club will join forces with SportingYOU. This new partnership see's the introduction of a coaching app design to support grassroots coaches with a variety of sessions plans which can be altered on demand to suit the number of participants. Alongside the app the Coaches Club will work closely with SportingYOU CEO Matt Collins, former FA Skills Coach, to produce a bespoke offering to the grassroots community.
Matt Collins, SportingYOU CEO, was proud to state:
'To bring our coaching app alongside a popular grassroots product was an opportunity that couldn't be missed. Working closely with Nottinghamshire FA and their Coaches Club will allow grassroots coaches the access to support and a team of coaching professionals'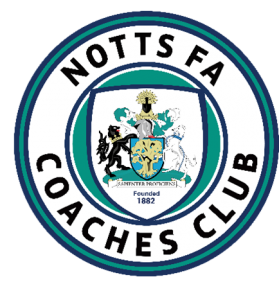 Marc Birkett, Football Development Officer of Nottinghamshire FA adds:
'Our Coaches Club is a growing programme and well liked around the county. We are always looking for new opportunities to offer something different and relative to our community. Having Matt onboard for the season will lend us the opportunity to explore different opportunities for our coaches'
_________________________________________________________________________________________________________________
For more information on SportingYOU and how you can download the app please visit:  https://sportingyou.co.uk/ or email Matt at matt.collins@sportingyou.co.uk and please keep posted on our social media for exclusive offers and events.