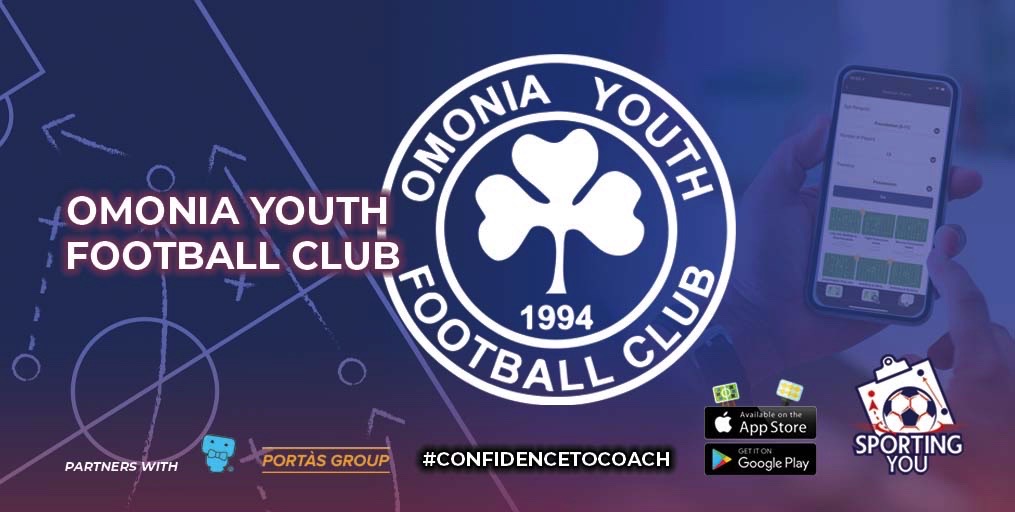 Formed in 1994 by Mario Christodoulides, Flora Soteriou and Jimmy Nikeforou, Omonia Youth Football Club was originated in North London with a sole purpose of providing children of the local Community, aged six up to eighteen years old, a safe and fun footballing environment where they can develop and learn their love for the game. Adopting the philosophy 'Football-For-All', the importance of the Community, togetherness, positivity and sportsmanship is all what Omonia Youth FC is about.
Omonia Youth was proudly awarded the English FA club accreditation 'FA Charter Standard' in 2005 in which they have kept that status every year since. In 2007 the club decided to operate as a charity, investing and working together with the local Community. More recently Middlesex County FA awarded the club with 'We only do positive', another accolade to show where the club is heading. Proudly boosting 31 teams and over 450 players, Omonia Youth FC currently has teams ranging from U6's up to U18's for both male and female.
---
Coach Development Officer, David Poncia, explains to SportingYOU about his journey within the club and more about Omonia Youth FC.
"My name is David Poncia of Omonia Youth FC, I currently hold the following coaching qualifications; FA level 1 & 2, FA Futsal level 1 and FA Developing Coaches through the then mentoring programme. I have applied for my UEFA B, however, unfortunately due to COVID-19 this process has been slowed down and I'm awaiting more details on my application".
Coaching happened by accident!
"I have been coaching for six years, all of which has been spent within grassroots football. Coaching is something that happen by accident…at my last club I was just that someone who was always willing to lend the coach a hand where required and it kind of started from there".
"I have been with Omonia Youth Football Club for two and half years now, however it's been my time at this club that I have really started to take my coaching to the next level. After my first year at the club I joined the committee and was offered a new role within the club by our fantastic Chairman Mr Mike Pieri".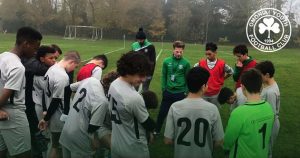 Coach Development Officer
David continues to explain his current role at the club of Coach Development Officer.
"My currently role at the club is Coach Development Officer, a role that I was extremely proud and excited to take on. Along with duties of coaching my group, the U14's, I was asked to support our 'non-competitive' teams within their training session. The main aim of me doing this was to support the coaches and demonstrate good practice, such as; session set up & structure and delivery styles. Omonia Youth FC is very much a Community club, so 99% of our coaches are parents who step up and say, 'I'll give it a go'. So, as a club we wanted to provide additional support and advice for them in the best way we can, so having myself around the sessions has provided a real sense of support". The support I provide is in form of running good practice sessions, helping with session planning, watching the coaches deliver a session and offering any feedback where I can to help them understand what they have done well and any improvements for next time. I am always posting session plans into our managers & coaches' group; they all know that I am there on the phone if needed".
"Something I am proud of is the 'Coach the Coaches' events that have taken place within our club, they have been deemed a massive success as it's a fantastic way to bring many of our 30 plus coaches together. Along with this, I also deliver a training session, like an in-house CPD session, which again has been deemed a massive success as it got the coaches talking and sharing ideas amongst each other".
Looking ahead
David is moving into his second year within the role and has some ideas to take the club forward, below he tells us more…
"Over the last few months I have designed a purpose made specific session planer and coaches' guide to further support our coaches. I've also looked into holding a parents evening CPD to educate our parents and how they can support us all from the players to the club as a whole. We're lucky as a club that this year I have my own training area within our training facility which will make it easier for me to work with even more teams next session. I want to also start a 'coaches catch up' video meeting once a month next season. Again, another layer of support for our coaches. The club have also asked if I can take over our U5's to U7's development centre from September which I cannot wait to get started as I have a vision for this, we can really educate the parents earlier about the joys of coaching and we also want to use it as a place for providing our older players a chance to get into coaching, give back to the Community and club (Plus, they will have better ball skills than me to 'wow' the kids!)".
In summary
David's passion for coaching and supporting others is clear to read. We're sure when people read David's journey, they can relate to this, coaches like David go above and beyond for the cause.
Why do what I do?
"I do this role because I believe in helping others in a way that I would have loved to have been helped. Coaching can sometimes seem a lonely environment and at times you want that person to turn too and share your ideas and just ask why? or what if? and that for me is the major reason why I mentor others within the club. It's not about me, myself and I, but supporting and helping with these questions, I have learnt so much than I ever could have done".
"I love coaching in the way I think is right, which is always player development first. I am very lucky to have found a club, Omonia Youth FC, that share my values and together we're building an even bigger vision of what a Community club should be – 'Football-For-All'".
"I want to thank all at SportingYOU for giving our club, and myself, the opportunity to showcase some of the positive things we're doing and hopefully others will see the benefits of what we're doing. Anyone reading this who would like to talk or like advice on doing something similar at their own club, please feel free to contact me".
---
David Poncia's Twitter page is @Daveyp1180
To follow Omonia Youth FC development or to contact them, their website, Twitter and Instagram pages are below:
www.omoniayouthfc.com
@OmoniaYouthFC
@omoniayouthfc1994