In recent months SportingYOU has been supporting Midland Football League side Kirby Muxloe Football Club.
---
An FA Charter Standard Development Club, Kirby has over 25 teams ranging from U5's right up to seniors for both male and female. Based in Leicestershire, Kirby have a grand history dating back to 1910 when it was founded. A solid foundation installed early in the club's existence it has seen steady progression both on and off the pitch. The latest edition to the history books is the news that the club broke last month; announcement of a new state-of-art 3G artificial pitch to be installed ready for the 2020/2021 season.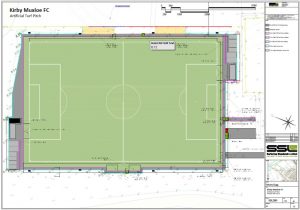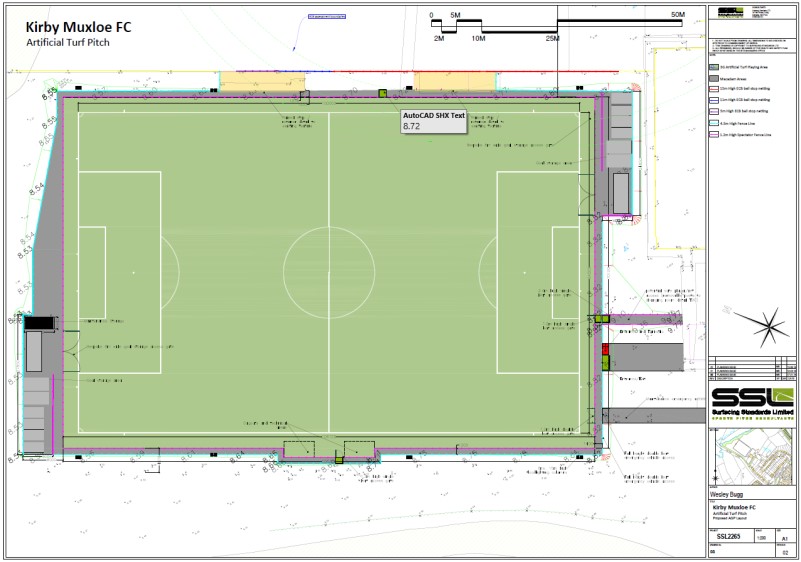 https://www.kirbymuxloefootballclub.co.uk/news/new-3g-stadia-pitch!
A junior section was formed in 1988, known as Kirby Muxloe 88 Juniors FC that was initially a separate entity offering football to local children with the area. In the Summer of 2019 both Kirby Muxloe 88 Juniors FC and Kirby Muxloe FC merged as one club to power ahead with exciting plans that will benefit both the junior and senior sections.
SportingYOU has been coaching and supporting the club's 1st team (mens), who currently play at Step 6 in the English football pyramid, since the Summer of 2019. Working closely with the management team a number of themes were set out for us to focus on. Adopting a playing style that replicates the club's history of working hard and commitment, each session was careful planned to include maximum participation within the sessions, relevant to the group/units/individual needs and focus on the short term and long term development of the team.
Keep Players Active
---
Maximum participation within each session was an element we focused on, ensuring that when they were some 'downtime' in-between different set ups within the session we got the players to work in groups with a ball IE passing over distances, one bounce game etc, get creativity with the different ways of filling them gaps.
We also focused on the planning aspects and how we could make the flow of the session more efficient to maximise the limited time we had. We tried to ensure that when we planned session we 'planned a session within a session'. What we mean by this is where possible we would design each session (the warm up and the main practice, with the progressions) were embedded within the SSG area, therefore less cones to pick up & put out between the transitions and importantly less time for players to be standing around.
We found that these small adaptations got players on a ball more often and it soon became the norm.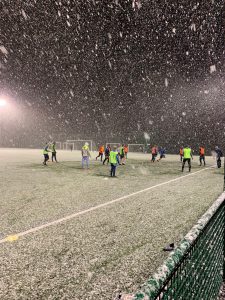 Here's what First Team coach, Gary Drake, had to say about SportingYOU being involved at Kirby Muxloe FC:
"SportingYOU is a resource that we will be looking to utilise from the Under 8's all the way up to our first team, its been useful for our less experienced coaches through to myself finishing work late and rushing to training and having to deal with drop outs 2 minutes before the session started.
We are looking forward to our CPD session to upskill coaches and to support the club with our player development strategies, From the sessions SportingYou have already delivered already its clear to see the technical expertise they have, delivering impact on each individual player and picking up on small technical elements that can often go unnoticed."
Midweek U18's Recruitment – Come & join Kirby Muxloe at this exciting time 
---
Looking ahead to next season Kirby Muxloe FC looking to invite players in to train who might be interested in playing in the Leicestershire Midweek Floodlit League. This is an U18s league but anyone in years 11, 12 or 13 or U16, U17s and U18s can play in it.
Training and playing once a week under floodlights at their brand new Stadia 3G pitch at Kirby Muxloe Sports Club (building starts May 2020), this league will not affect any other football commitments you have.
More information, click on he link below:
https://www.kirbymuxloefootballclub.co.uk/news/midweek-u18s-recruitment
---
SportingYOU would like to thank all at Kirby Muxloe FC for their support and making us feel welcome when around the club. We look forward to continuing working together.
To find out more or follow Kirby's progress then please visit their website: http://www.kirbymuxloefootballclub.co.uk or follow them on Twitter: https://twitter.com/KirbyMuxloeFC