Ian Richards, Director of Coaching Academy of Real Colorado EDGE Soccer Association talks to Spotlight about his coaching journey, how he ended up in Colorado, United States and the set up/structure compared to the UK.
Coaching or Customer Service?
A little bit about myself. I grew up on The Wirral just over the water from Liverpool in the UK and lived and breathed football as a kid. Every Saturday my mum would drop me off on Borough Road and I'd wander down to the turnstiles at Prenton Park, paying a fiver to go and watch my local team Tranmere Rovers. Of course, at the time, I never truly understood the value of watching the beautiful game live and how that experience would impact my professional life as a grown man in years to come.
New York Bound
My journey over the pond began in 2010, when I accepted a temporary position to come and coach for the New York Red Bulls youth development department. It was initially a 3-month gig and I lived with a host family, who I am still in touch with 10 years later, and coached teams for the local town club during the Fall season of 2010. That led to a 9-month contract with the Red Bulls and in the years 2011-2014 I would hop on a plane in early March and return to the UK in mid-November, once or twice sneaking a Thanksgiving in to experience that huge occasion in American culture.
After getting married in 2014 and through some planning of where my wife and I would set up base camp for starting a family, we ended up in Colorado in July 2015. Initially I coached a couple of teams for the Colorado Rapids youth club but not in a full-time position. In America you're called a 1099 independent contractor (kind of like being self-employed). Now I find myself 4 years into a full-time role at a club in Arvada, Colorado. Real Colorado EDGE is who I call the home team and I run the advanced program for U9 & U10 players.
The Set Up/Structure compared to the UK  
I'll start with the organizational setup and structure to compare how a regular town club operates in the UK. We have just under 2,500 players in varying programs. As I write this, we have 8 full time staff to operate the club. All staff are salary paid, have access to employer provided private healthcare (a whole different ballgame over here in the US with no nationalised healthcare program, I miss the NHS!) as well as opportunities to contribute to a retirement plan for when that day comes. All things typically associated with a 'real job'.
Often, I get asked, what do you do for a real job? Or, what is your day job? "I do this full time" is often met with a furrowed brow or some sort of exclamation of 'really?'. I take no offence as I'm so used to it but once I explain to them and to you, I'm sure you can see where the need for the business operation to run smoothly is needed.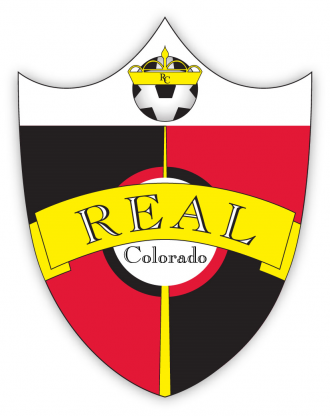 The simplest way I go about explaining the role I do in terms of my day to day is to explain that the program I run has just over 150 players, currently 17 teams and 7 or 8 independently contracted coaches, all of whom I oversee. Other age group directors in the club oversee far more players than me and this all leads to the customer service aspect of youth soccer here in the US. This is pay to play, at any level. The under 4 program has kids and families come out on a Saturday morning and run around playing fun and exciting games for about 45 minutes (or however long their little legs can last) and they pay a fee to attend. There is a customer service requirement attached to that relationship and the age group director for them does a fantastic job at setting up not only a great on field experience but also a customer service experience that keeps parents engaged and invested in their child's athletic experience. To go from the Under 4s to the peak of the club age (my opinion U14, prior to high school sports taking over) still requires a high level of customer service.
The top players we have in our club who travel out of state for big tournaments and possibly chasing Regional & National titles are paying upwards of 2 thousand dollars ($2,000) a year once travel is factored in. Customer service here is key!
This Fall 2020 season should see just over 1,000 players take part on teams in our club alone. That responsibility falls on 4 staff members to manage administratively. Not to mention the reason we all got into this is to actually coach too! Just some numbers for your consideration, of course there seems to be more attention on the $ amount that parents pay but also consider that customer service aspect and the lives of the staff who are employed to help operate the club.
So, to the fun bit….coaching
The program I oversee has had some time to settle into its current form. A little over 4 years ago, the United States Soccer Federation (USSF) implemented the small sided games mandate that has become our norm. U9 & U10 play 7v7, U11 & U12 play 9v9 and U13 & older go full field 11v11.
7v7 fields at my home complex are 60×40 yards and at 20 yards from each goal there is a dashed line across the field. This is called the build out line. If the ball goes out of play for a goal kick or the goalkeeper secures possession in their hands (makes a save) the opposing team has to retreat to behind the build out line (unless the possessing team wants to play quick). Once the ball is released by the goalkeeper, at their feet or rolled/thrown to a teammate, the ball is then considered live again. Goalkeepers cannot drop kick or punt the ball. Players cannot intentionally head the ball, which I think goes hand in hand because what's the point of having the ball up in the air for nobody to be allowed to flick it on or win a defensive header back down the field.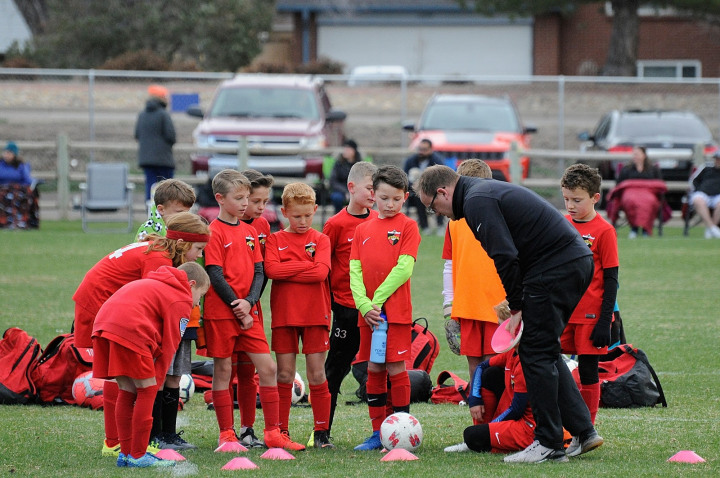 This dashed line is also where offside begins, not the halfway line. This is something I'm more skeptical about because the opposition striker can hang out at this line and be onside while at the same time, I am coaching my defending players to squeeze up the field and reduce space between their line and the midfielders. Plenty of coaches take advantage of this and visually it just doesn't look right because this line goes away at U11 so do those coaches & players have to reteach players to be in their own half to stay onside? Who knows?
Given these parameters for 7v7, my program has taken the shape of the almost 'en vogue' possession-based style of play to bring the ball up through the thirds and enter into the opposition penalty area with the intent of scoring quickly. The parameters of the field and conditions on gameday SHOULD make you play that way. "Create players who enjoy the ball and can make simple tactical decisions when in possession". That is a reduction of what I am trying to do in my program, enjoy the ball. The classic example are the videos we all watch on coaching courses, usually on day one when everyone is feeling each other out and peacocking 'I work for this club, I work for that club' and the instructor throws on the clip from Kes or Kicking and Screaming and we all have a good giggle at Will Ferrell scaring the life out of kids.
Having kids enjoy the ball comes from our presence as coaches and how we encourage kids to keep the ball at their feet and do something useful with it. I remember an in-house coach education meeting at Red Bull, and I think the presenter was a Rutgers University professor who made the example of a coach who screams 'BE CALM' at the top of their voice. Doesn't really inspire calm to be yelled at, even if that is the message. Do we have to raise our voices as coaches, of course we do. But pick your moment and choose your words wisely because your tone and even your volume can be contradictory. My job as program director is to mentor coaches through this, especially with the 7 & 8-year olds that we work with. They don't hear the words first; they hear the tone & volume first. The next piece of our puzzle is the simple tactical decision.
In my opinion, the simplest tactical decision you can make is pass versus dribble. What we talk about in every practice is pass vs dribble. We intentionally set up practices to force players to make this decision over and over and over again. We do this in a 2v1 setting (individual focus), we do this in a 'rondo' setting (small group focus), we do this when we build out of the back (team focus). Over and over again. Should you keep it for yourself or can you share it with a teammate?
I said earlier, I oversee 17 teams. I have all teams play the same way, same formation, same numbering system for roles and same language that we ask the coaches to speak. I strongly believe in this when it comes to a program, but I also believe in this for the customer service piece I have also already mentioned. In a pay to play culture how can I ask 158 families to pay the same fee for the year for the same program but allow one team to play a certain way and another play a different way? I believe in consistency across the price point. The craft of coaching is to convey the same message in different ways depending on the group you are in front of. Do I treat the top end kids differently to the lower end kids…absolutely. I have to find a way in my craft to tap into the brain of the lower level kid who perhaps isn't quite mature enough yet to understand a training environment but can show up on Saturday and just wants to play. Over time what we are trying to achieve with a consistent message is that when players mature into the training environment, they are also ready to step into a higher-level game day team and the system & language are all the same. They've seen and heard it all before. They know the roles and responsibilities of each position and they know how to fit into the team of individuals. The biggest difference I see across my program is that the higher the division a team plays in, the quicker the game takes place. That's it. In a weird way, some of the worst 7v7 games I have seen in my time at the club are in the 'Premier' division where the game is 100mph and there isn't a lot of actual good play going on. It's frantic. It's over coached. It's overwhelming. To bring out the best in our players, we pitch them in a division where they should learn how to win (something I believe is lost in the 'participation medal' generation) but also how to lose (again, lost concept when everyone gets a medal). I tell families that if we are 8-0-0 in a season, we've done the kids an injustice and they need to be in a division where they experience losing too. Hard losses like last minute 2 deflections and in off the post when you've dominated, type losses. But also, the blowout losses when it opens your eyes to 'we aren't as good as we think'. Conversely, if we go 0-0-8 then I've dropped the ball. Wrong league. No fun. Plenty of emails in my inbox.
I've been over this side for almost 10 years so I'm very much out of touch with the youth game back home in the UK, especially the local town club environment. If I were to give any advice to a coach, parent or player, on this side of the Atlantic or in ol' Blighty then I'd say, find out the plan. What is the club doing long term to earn your business and can you buy in? There's no point in joining a club that has a plan and then not being on board with it. It's a 2-way street.
---
To connect with Ian or his club please visit their website:
www.edgesoccer.net